Megha
"Half of that glass is completely full."
Pilates lover. Plant-based. Eternal optimist.
Viren
"That looks like a great place to sit & code!"
Hacking since he was 12. Open source enthusiast. Likes to read, blog in his free time.
Tobin
"Do or do not, there is no try" (Yoda)
Disrupter, alchemist, surfer, part-time Jedi. Loves building propositions, winning clients and being by the ocean.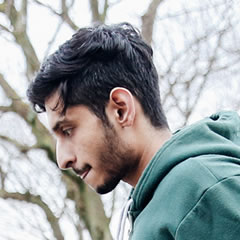 Shaz
"So I was just looking at this data and I was just wondering..."
Night owl. Scales mountains in his free time. Holds the plank for… wait for it... he's still going..
Giga
"Wanna hear a story… let me tell you a story"
Football lover and growth hacking oracle
Megan
"Believe you can and you're half way there"
Loves outdoor sports, animals, and makes the best cups of tea